Happy Monday morning!
I hope all is well and that if you were hit with #snowmageddon16 you were safe and sound at home. Maybe you even have a snow day today and are sitting all comfy cozy reading my blog right now. If so, enjoy it, snow days are the best! But ya know what else is the best? New products! I recently went to Lush, Ulta and Sephora and wanted to share with you all what I picked up. I personally love haul type posts so that I can see what other people are using so let me know what stuff you recently picked up in the comments below!
Ulta:
The first thing I grabbed at Ulta was the Redken All Soft Shampoo. I've used this before and fell in love with it and I was in desperate need for a new shampoo and conditioner. As you can see I like to go big or go home and scooped up the 38.8oz bottle. If you've ever shopped at Ulta you know they always have amazing sales and I got this guy for about $15 and it's normally $29.00 not a bad deal at all. I love this shampoo because of how luxuriously soft it makes my hair and the best part is that it leaves my hair shiny without becoming static-y which is my biggest hair problem in the winter.
I would have picked up the matching conditioner but this Wella Enrich Moisturizing conditioner for fine/normal hair caught my eye. I have never tried this but I loved the scent and the reviews online were fantastic. Plus, I couldn't beat the sale price of $12.99 (normally $29.50). Have any of you guys used Wella products before?
Lush:
You guys have no idea how excited I am that I live close to a Lush store again. I repurchased my favorite body lotion Sympathy For the Skin which is a lotion that contains bananas and vanilla pods and is basically the most magical scent ever. I've used this lotion for years and keep going back for more because it really softens my skin without being greasy and it makes me smell delicious. If you don't want or need a new body lotion please just go to a store and smell this stuff, you might change your mind.
The next three products I had never tried before but I can say that i'm already really impressed. The Dark Angels Cleanser i've only used twice so far but i'm already in love. The black sugar and charcoal really clean out my pores while exfoliating and it leaves my skin amazingly soft and matte. As a person with oily/combination skin this is hands down the most mattifying cleanser out there that doesn't dehydrate my face. A little goes a long way, so i'll have this basically forever.
The Sacred Truth is one of Lush's fresh masks that you can only purchase in a store because it needs to stay refrigerated but they have a ton of masks online that are equally as good. I wanted to try this one out mainly because it's one of the only fresh masks I haven't used and it smelled good. I'll have to report back with how I feel about it once I use it a few more times. As you can tell i'm a huge Lush fanatic so please let me know if you'd like me to do full reviews on any of these or their other products, i'd love it!
And, last but certainly not least is the sample of Magical Moringa that I got. I was hesitant to buy a full size of this before trying because honestly, I really don't need another moisturizer. However, since using this a couple times I know i'll be going in to purchase a full size. Magical is really the best word to describe this product. It goes on oily and then sort of transforms in to a velvety texture that mattifies your skin. Idk how combining three oils (rose hip, argan oil and moringa) can make skin matte but it works and i'm obsessed.
Sephora:
Okay, to be fair, I did't really purchase this. I had gift cards from Christmas that paid for most of this and i'm so grateful. I've been following all of the hype online and I've been dying to try the Sunday Riley Luna Oil. I probably never would have forked over the money for this on its own because well, it's a lot to spend on just one thing. I had $80 worth of gift cards and the oil on it's own is $105 so I did some research and found this Sunday Riley Power Couple set for $78. Sold. I have yet to try this but you can bet your bottom dollar that i'll be posting a full review in a month or so once I've fully tested it out but i'm over the moon excited. Have any of you tried either of these before?
Now, the best part about ordering from Sephora online is all the samples you receive and the special deluxe samples you can use a promo code for. I opted for the Dr. Brandt Needles No More samples (I think you can still grab this bundle for free with any $25 purchase if you use the code SKINICAL) and i'm loving them so far. Basically this is a topical cream that's supposed to instantly blur your fine lines while reducing wrinkles over time. Obviously I haven't used this long enough for any long term effects to happen but i've definitely noticed a diminished appearance in that one pesky forehead wrinkle that i've got after applying this cream. So, if you can get the samples for free, go for it!
I really hope you guys liked seeing this haul type post of products i've purchased recently, please let me know what you've tried or haven't and be sure to also let me know if you want full reviews on any of those (or any) Lush products and i'd be more than happy to oblige!
Linking up with: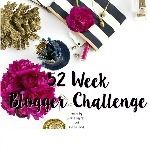 Like what you see? Share it!