Happy Monday everyone! I have been wanting to do a "day in the life" type post for a long time now and could never remember to take more than 1 or two pictures for a whole day. Bummer. But today is different! I'm linking up for the 52 week challenge that was created by Sarah and Ashley and when I saw this day in the life prompt I knew this was my chance to finally follow through. So please, go check out their blogs (or click on the linkup button below!) to see what a day in their life is like as well.
7:00AM I woke up and chilled in bed and caught up on Instagram and Twitter until I felt like getting up.
8:00AM Headed out to the kitchen and made some coffee and pulled out my laptop to check emails and catch up on some blog reading.
9:00AM Finished up eating breakfast (some scrambled eggs with tomato and bacon and an english muffin) and got to working on making some mini lemon cheesecakes with my stepmom for her coworkers. I LOVE baking.
10:00AM Got the cheesecakes out of the oven and got ready for the day while they cooled. Sunday is a no shower/makeup day for me and I forgot to bring some dry shampoo to my dad's house so my hair was a mess. Please tell me ya'll look like this on a Sunday too?
11:00AM Tossed my hair in a bun and hopped in the car to head up to my dad's camp to check on things and grab some lunch by the lake because it was such a beautiful day!
12:00PM It is so strange driving up to the lake in the winter when you can see through all of the trees. It's amazing how many camps you can't see from the road. I played around a little on the ice on the pond, took a picture of the camp in hibernation and we were off to check out the town in the off-season.
1:00PM Had a delicious lunch at one of my favorite places in Bolton, Fredericks. I had a yummy burger with mushrooms in front of a roaring fire and it was perfect. I only wish my phone took better pictures in low lighting. I'm starting to think it's time to invest in an actual camera. Any suggestions?
2:00PM We were headed back home from camp and it was more than nice enough outside to do without a jacket. I cannot wait to be done with jackets for the winter!
3:00PM I arrived home at my mom's house and my grandmother was over for a visit. We hung out and chit chatted about our upcoming vacations; hers to my old home in North Myrtle Beach to visit her great-grandchild and mine to Europe in May!
4:00PM I had a very early spaghetti dinner with my mom and grandma and was still so full from my late lunch that I barely ate. My grandmother left shortly after and I headed to my bedroom to break out the laptop once again.
5:00PM Between work and birthday celebrations Saturday night with a ton of food (and a couple drinks) I was more than ready to curl up on my bed just like my cat and chill the rest of the evening.
6:00PM I started editing my pictures to write this post and got sidetracked many a time to catch up on Instagram or google a random thought or idea.
7:00PM It is currently 7pm on Sunday as i'm writing this thinking that there is no way i'm taking any more pictures and that this will be the last entry. I've got a lot of blog reading to catch up on from being mostly unplugged Friday and Saturday and I want to get my planner all filled out and ready to go for the week and probably end my night by watching every show about tiny houses on HGTV. Guys, i'm seriously getting obsessed with them. HELP.
Question of the day: How do you spend your Sundays? Also, please let me know if any of you have written a "day in the life" type post. I love reading them. In a totally non-creepy way. :-]
Linking up with: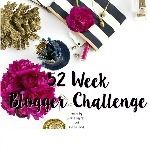 Like what you see? Share it!