Happy Monday!
Yesterday was the first day of spring and it was pretty darn cold here in upstate NY. However, now that it's officially spring I am ready to get outside! I cannot wait until we get some leaves on the trees and flowers blooming. The tulips and daffodils are starting to sprout up and i'm thrilled!
Also, did you know that the seasons don't need to be capitalized? Totally had no idea and i'm so happy I don't have to worry about using a capital S this entire post. Moving on…
I wanted to share my spring bucket list today because I LOVE bucket list type posts. They always give me so much inspiration and motivation. Like, if I write this down i'm way more likely to do it. Do you guys work like that too? Let me know in the comments along with your bucket list for spring! (PS, i'm working on a travel bucket list but i'm pretty sure that would end up being a novel so idk If I should actually do it, thoughts?)
//Clean out my closet/get my winter clothes back in storage
//Eat outside!!!!
//Have happy hour at a bar patio
//Go to Tulip Fest
//Go for a nature walk or hike
//Have a tourist day in my own hometown
//Get ice cream
//Attempt to help my mom with her garden (I am severely lacking a green thumb)
//Go mini golfing
//Go up to camp for a weekend
//Go to Europe! (I just HAD to include this haha)
//Take a day trip to Boston
//Walk around the plaza once the fountains are on!
//Start running outside
//Take more outfit pictures now that I can actually go outside
There's probably about a million other things I want to do but those are the NEED to do things. What do you guys like to do in the spring?
Linking up with: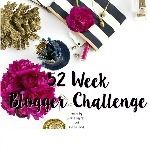 If you liked this post be sure to tweet or comment to let me know!
---