It's that time of year again! Time to spread Christmas cheer with Christmas cards for all of your friends and loved ones. You can read about my thoughts on Christmas cards from last year
here
. But, because i'm down in South Carolina I was going to send basically everyone I knew Christmas cards this year and I found the perfect ones at TjMaxx and Homegoods.
This first one might be my favorite but they only had one box left so I couldn't buy more than one set. I love the laser cut details and the blue sponged affect is so beautiful.
These next two cards I could not chose between so, I bought both. I love the traditional red and green of this card, and again, I love the laser cut detailing. It adds so much texture to an otherwise boring card.
These cards came with washi tape so I really couldn't resist. The detailing is the least exciting of the 3 cards but I love the paper this is on. Plus, who doesn't love polka dots?
Now that i'm moving back home I pretty much just wrote, SEE YOU SOON in all of my cards haha.
And, I even tucked a little something extra in some of the cards. Starbucks hot chocolate packets!! Who wouldn't want some of those? The peppermint is my favorite.
Question: Do you do Christmas cards?
Linking up with: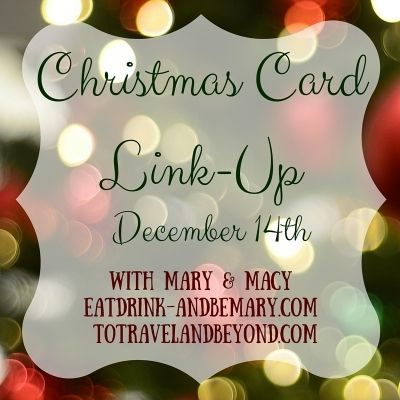 Like what you see? Share it!